Special Edition Art Prints
The Yearly Matted Mini.
These Yearly Matted Minis are the smallest prints of my open edition artwork from the past year. These prints measures 4" x 6" and is matted to a 5" x 7". Once each piece of artwork has been published, I will only sell this mini size for one year. The print will be signed by me and comes with a letter of authenticity with the MONTH and YEAR the art was published. After the year is up, I will not make them in this mini size again. This is what makes them my special edition.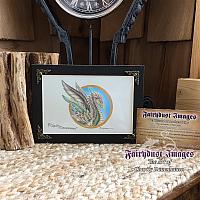 $20.00
Out of Stock