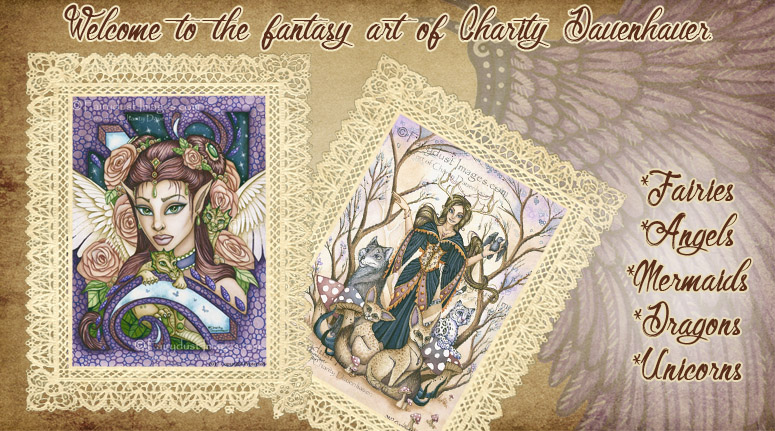 At Fairydust Images you will find a magical world of fantasy art. It is from the imagination of Charity Dauenhauer that brings these enchanted creatures to you. You will find beautifully printed fine art prints of fairies, angels, mermaids, unicorns, dragons, fantasy creatures and a great selection of enchanted gifts direct from the artist.
Follow Fairydust Images: Charity Dauenhauer on Facebook, Instagram, or read some of her Blogs.
News Updates
7/5/2021 ... Get ready for the Michigan Renaissance Festival! It has been a very long year and I'm ready to get back on track. This faire starts August 21st,2021 through October 3rd. Follow this link to get more info about the show... I can't wait to see you guys there! Click Here
01/25/2022 ... YES! The Bay Area Renaissance is a go for 2022! Its been a while and I can't wait to come out and see you all. It will be starting February 18th and it will go on for 7 weekends. I will be there each weekend in our new location. I have a bunch of new artwork to take with me and I have finally released a boat load of original hand painted artwork to sell at the faire. To learn more about date and times, head on over to the Bay Area Renaissance Festival website!