About the Artist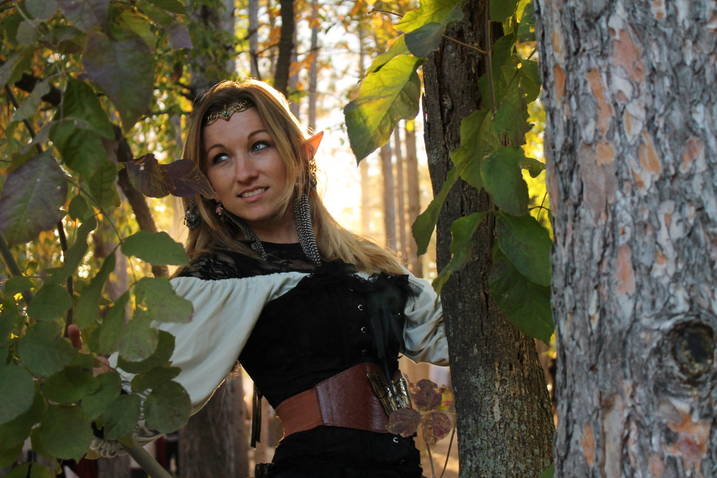 Fairy and fantasy artist Charity Dauenhauer always
enjoyed dabbling in art as a child. More than any other
high school class, she looked forward to her art class
where her teacher gave her free reign to draw what
ever came to her imagination. After graduating from
high school she joined her father in the field of
construction, eventually taking over his business.
When Charity would come home from work she would
find herself drawing fantasy creatures that would
once again bring her back to her childhood dreams.
She than began to use watercolors to bring life to
her creations. She enjoyed how the water would create
unexpected magical movements on paper.
Her husband enjoyed seeing her passion while she was
creating her fantasy world and inspired her to share her
artwork with others. He was the motivating force behind
her and saw that she had a talent that shouldn't be
hidden from the public and he began to sell her artwork.
To Charity's surprise her art prints began selling right
away! With the inspiration from others admiring her art
she wanted to take her artwork another step further by
displaying them on her newly designed website at:
www.fairydustimages.com. The joy and excitement she
receives from her admires is her greatest reward.
Her vision of becoming a fairy and fantasy artist began
to become a reality. Charity took a leap of faith and
became a professional artist, leaving her construction
career behind. Since then, she has displayed her
beautiful world of fantasy art at festivals, becoming
an award winning artist. When Charity is not traveling
to shows, you will find her in her art studio in Hudson,
Florida, creating new paintings for you to enjoy.
Charity can now say that she is truly living
her dreams!